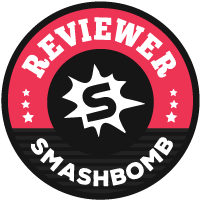 Head Writer:

My name is Emerson Rose Craig. I am deeply passionate about literature and writing. My memories of sitting around a big armchair while my mother read aloud to my brothers and me, start before I turned five. In those days I consumed stories about the Pevensies, Princess Irene, Peter Rabbit, Jim Hawkins, and Mole. These stories have remained important to me and were the beginning of a lifetime (so far) of consuming literature. When I was seven years old, my mother asked if my brothers and I wanted to write a story with her about the magnolia tree in our backyard. This moment changed my life for it is when I first discovered that I could write stories myself like the ones I read every day. These two passions have stuck with me for two decades and counting. I received my master's degree in creative writing from the University of Edinburgh in 2020.
Everything in the world exists in order to end up as a book – Stephane Mallarme
Guest Writers:
I'm Joie Aliza Bassham, and I'd like to publish my book someday. It's pretty cool. I've been making Emerson read drafts of it for almost six years now. I'm queer, I'm a huge Star Wars fan, I like cute character headcanons, and I want to teach sex education when I grow up. You can find me at thejoysofbeingjoie.tumblr.com or in my room at the Evergreen State College watching Netflix.
.
.
Whitman Craig enjoys writing as much as he likes films. For instance. He is getting a kick out of this blurb being a placeholder.
.
.
.
.
In my later years, I have looked in the mirror each day and found a happy person staring back. Occasionally I wonder why I can be so happy. The answer is that every day of my life I've worked only for myself and for the joy that comes from writing and creating. The image in my mirror is not optimistic, but the result of optimal behavior. – Ray Bradbury